Protecting Pipeline Infrastructure from the Elements
Quality Magnetite is your source for concrete weight coating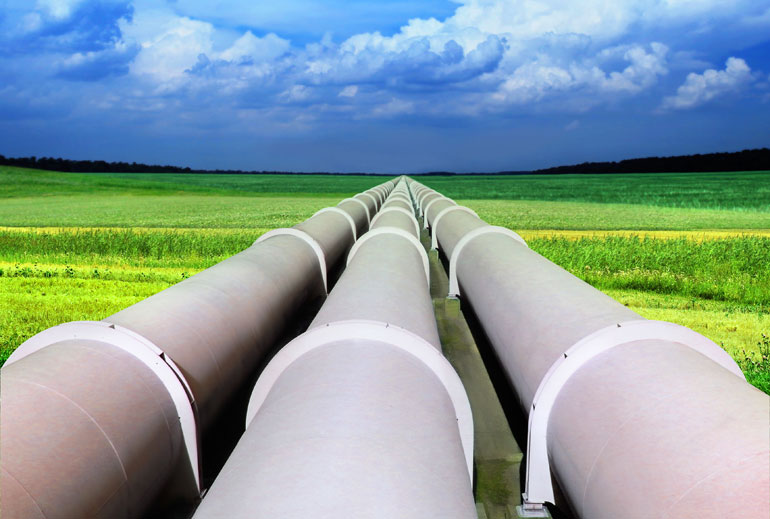 Pipelines are a vital part of the national infrastructure, and every day, billions of gallons of oil, natural gas, water and other fluids are transported through pipes buried in the ground or sunk to the bottom of rivers and lakes.
Protecting the millions of miles of pipelines from the harmful effects of floatation, movement, and even corrosion, magnetite is finding increased usage in concrete weight coating (CWC), a plant-applied coating that provides additional negative buoyance for off-shore pipes, river crossings, and other aquatic pipe environments.
By adding weight to the pipe, CWC helps keep movement and vibration down, prevents slipping and damage to the pipe, and protects the pipe from corrosion.
With CWC, pipes are coated at the manufacturing facility with a special formula of magnetite-infused concrete. The iron ore not only makes for a heavier, smoother concrete product. It also ensures even distribution and a smooth, less porous coating to help protect the pipe for many years to come.
---
Request more information about Pipe Coatings
A friendly Quality Magnetite customer service representative will be in touch to discuss your inquiry